Senior Member
Staff member
Brandon Sanderson is going after Audible (and he's right to do so). This is dangerous. This is brave. He has the platform to do it. I support Brandon Sanderson.
There's more about the story here:
It's been a pretty big year for Brandon Sanderson, the bestselling author of the Cosmere novel universe as well as a slew of other fantasy and science fict...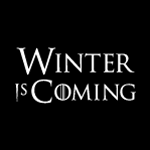 winteriscoming.net
However, they treat authors very poorly. Particularly indie authors. The deal Audible demands of them is unconscionable, and I'm hoping that providing market forces (and talking about the issue with a megaphone) will encourage change in a positive direction.

Audible's current terms for audiobook royalty payments are pretty dismal for authors, something that shocked Sanderson enough to take this route even knowing that he stands to lose business because of it.

"If you want details, the current industry standard for a digital product is to pay the creator 70% on a sale. It's what Steam pays your average creator for a game sale, it's what Amazon pays on ebooks, it's what Apple pays for apps downloaded. (And they're

getting heat for taking as much as they are. Rightly so.

)" Sanderson explained. "Audible pays 40%. Almost half. For a frame of reference, most brick-and-mortar stores take around 50% on a retail product. Audible pays indie authors *less* than a bookstore does, when a bookstore has storefronts, sales staff, and warehousing to deal with."

I knew things were bad, which is why I wanted to explore other options with the Kickstarter. But I didn't know HOW bad. Indeed, if indie authors don't agree to be exclusive to Audible, they get dropped from 40% to a measly 25%. Buying an audiobook through Audible instead of from another site literally costs the author money.